If you would like be seen here contact mail@shebcofair.com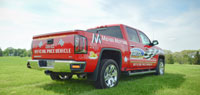 Kids Win A Bike! Weekly drawing for a kids bike Donated By Kim's 5 Corners Tap N3701 County Road I Sheboygan Falls, WI 53085 (920) 467-8375
Would you like to be a Trophy Sponsor contact info@frankmotorsports.com
Your GOPRO Camera Shot could Be Included! more....
WATCH PDTR VIDEO ONLINE... SATURDAY'S RACES AVAILABLE THE FOLLOWING MONDAY LINK TO VIDEO http://plymouthtv.org/pdtr
PDTR Weekly Race DVD's For Sale Contact Dave Lazansky 920-921-4493


2016 PDTR Driver Awards will be presented Sat. Oct. 8th 4:00PM
at the Sheboygan County Fair Park office

2016 Champions-Rookie of the Year-Most Improved Season-Dedication to Dirt recipients announced 

more...
PDTR & IRA Compete at Sheboygan County Fair
Goeden and Schultz Win more....

___________________________________
Are you looking for a new advertising opportunity for your business? Why not enter a new market and sponsor the races! Investments start as low as $50. Contact Bill at BWeinaug@ShebCoFair.com Opportunities include "roll-over awards, contingency awards, trophies, signage on site, or lets get creative!
INSIDE PDTR
MEMO 7/29/2016 PDTR welcomes
K & K Material Handling Inc as a new sponsor for the Grand National Division
MEMO 4/27/2016 GET YOUR PDTR FAN GEAR
MEMO 3/13/2016 West Bends' Daily News HOLDING THEIR OWN
MEMO 2/22/16 PDTR thanks Aldag Honold for returning as the 360 Sprint series sponsor.
MEMO 1/27/2016 PDTR welcomes Cellcom as a new sponsor for the new B Mod series.
MEMO 1/27/2016 PDTR thanks Johnsonville Sausage for returning as the Late Model series sponsor.
2015 MEMOS
PDTR thanks Feldmann Sales and Service for returning as the Grand National series sponsor. PDTR thanks Aldag Honold Mechanical for returning as the Sprint series sponsor.
MEMO 4/1/2015 All of the dollars received from the series sponsors will be divided between all of the drivers who compete in at least 75 percent of the shows.


Follow us on FaceBook

Administrator of
Plymouth Dirt Track Racing
FaceBook Page